Arriva (Mercedes 3500 Extended Van Chassis)
For Additional Information - Visit the Model Specific Pages
V24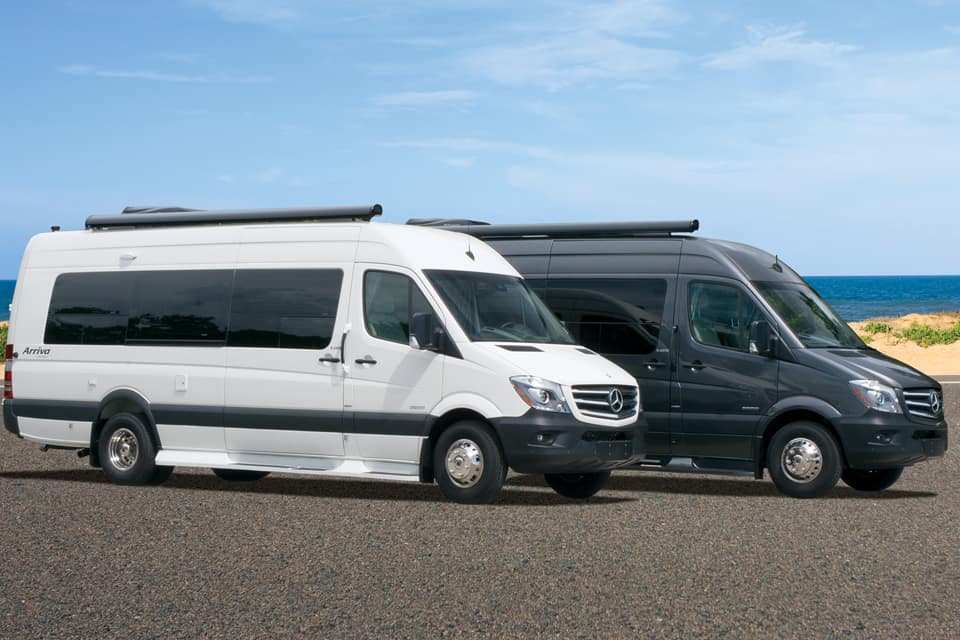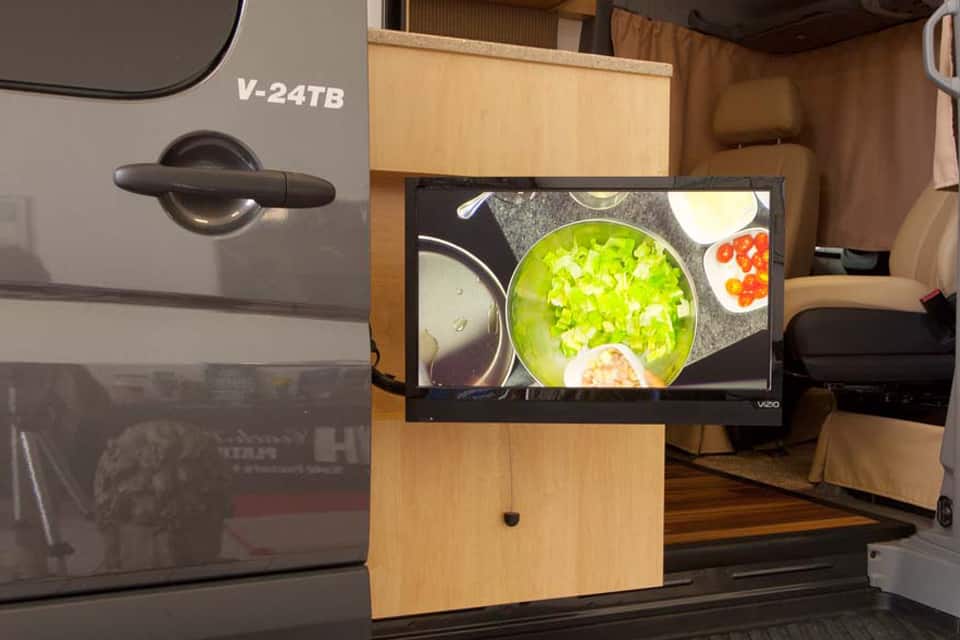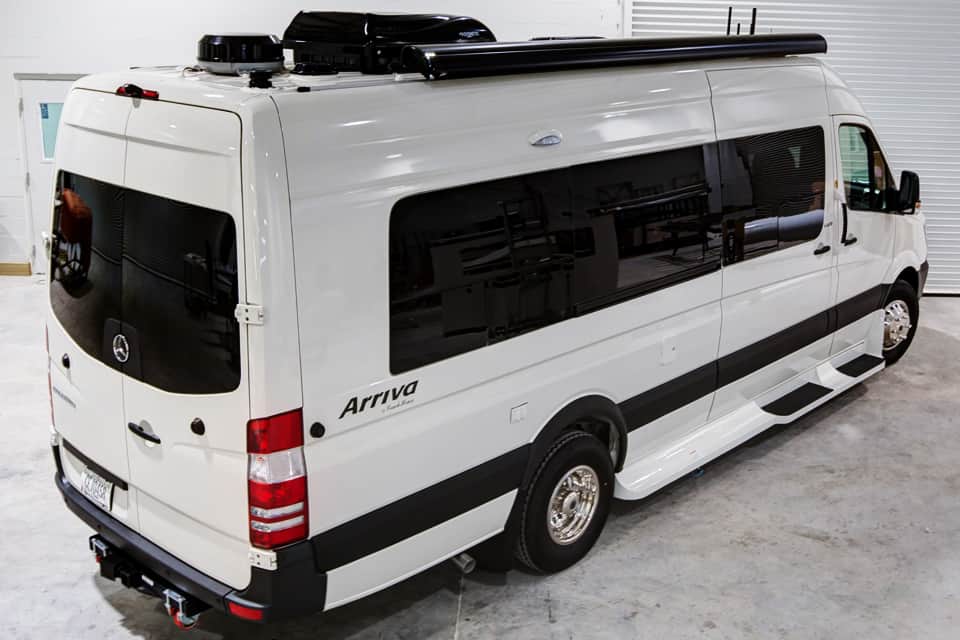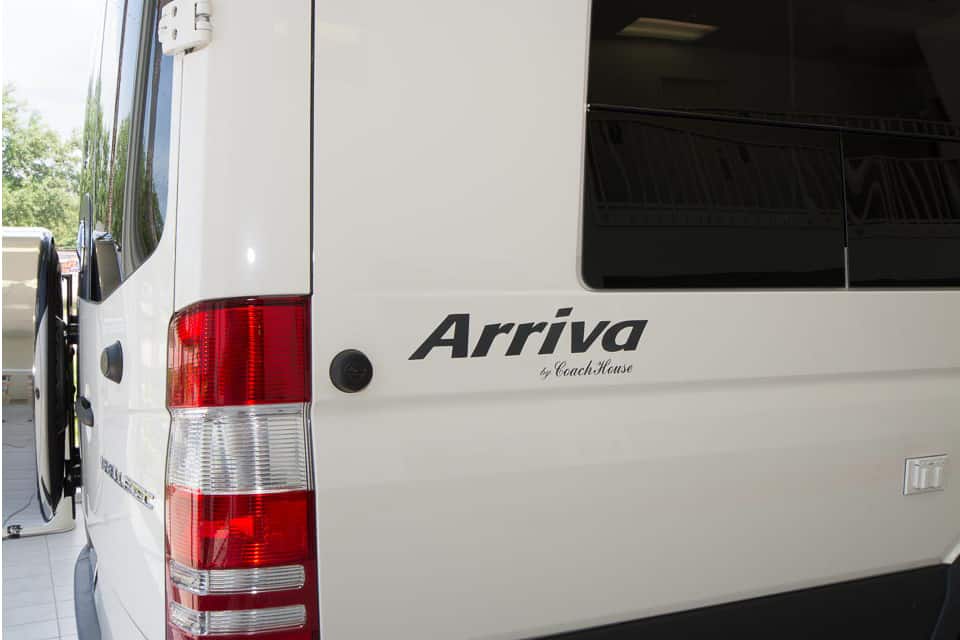 Standard Feature and Options
---
Arriva Base Specifications
---
Arriva (3500 Extended Van Chassis)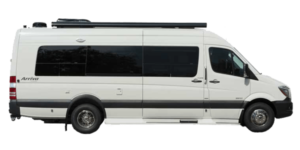 Mercedes Sprinter 3500
Efficiency and Style
The Coach House Arriva is a Class B motorhome based on the Mercedes-Benz 3500 Sprinter van. It is so unique, we have patented the layout.  The Arriva has features that are not always found in Class B RVs, including a separate toilet and shower (no wet bath!), 6-cubic-foot three-way refrigerator-freezer, a convection/microwave oven, a pantry, twin beds that convert into a king bed, and a ducted air-conditioning system. Two HD TVs are included, one facing the beds, another that can be watched outdoors. This is high-tech, downsized luxury at its best!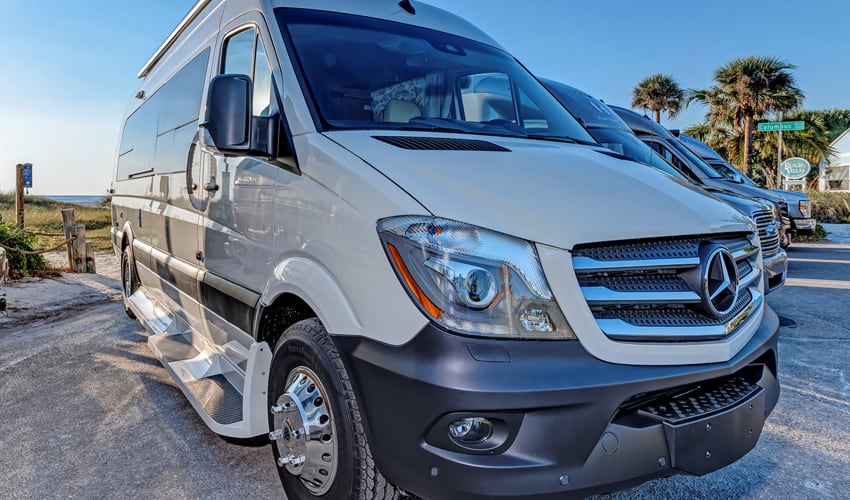 Coach House Warranty
---
Peace of Mind – Guaranteed
Our warranty policies can be summed up simply: We stand behind our vehicles, period! Every component of a Platinum motorhome is covered by warranty: The Coach House conversion and the drive-train are covered for three years or 36,000 miles, whichever comes first. The appliances and fixtures are covered by their respective manufacturers for varying terms. Warranty service is available nationwide at the repair facility of your choice, or at the Coach House plant in Nokomis, Florida.