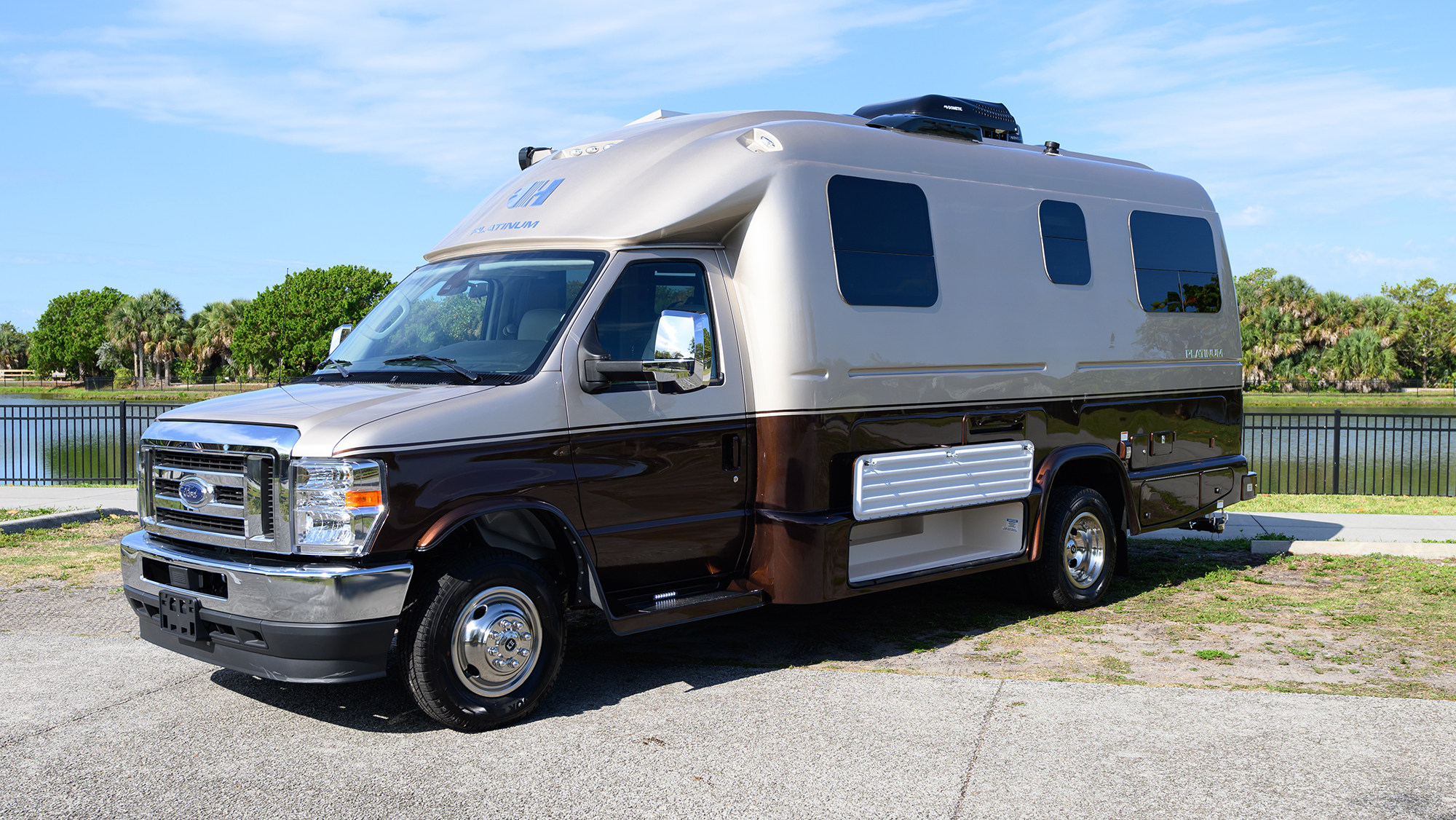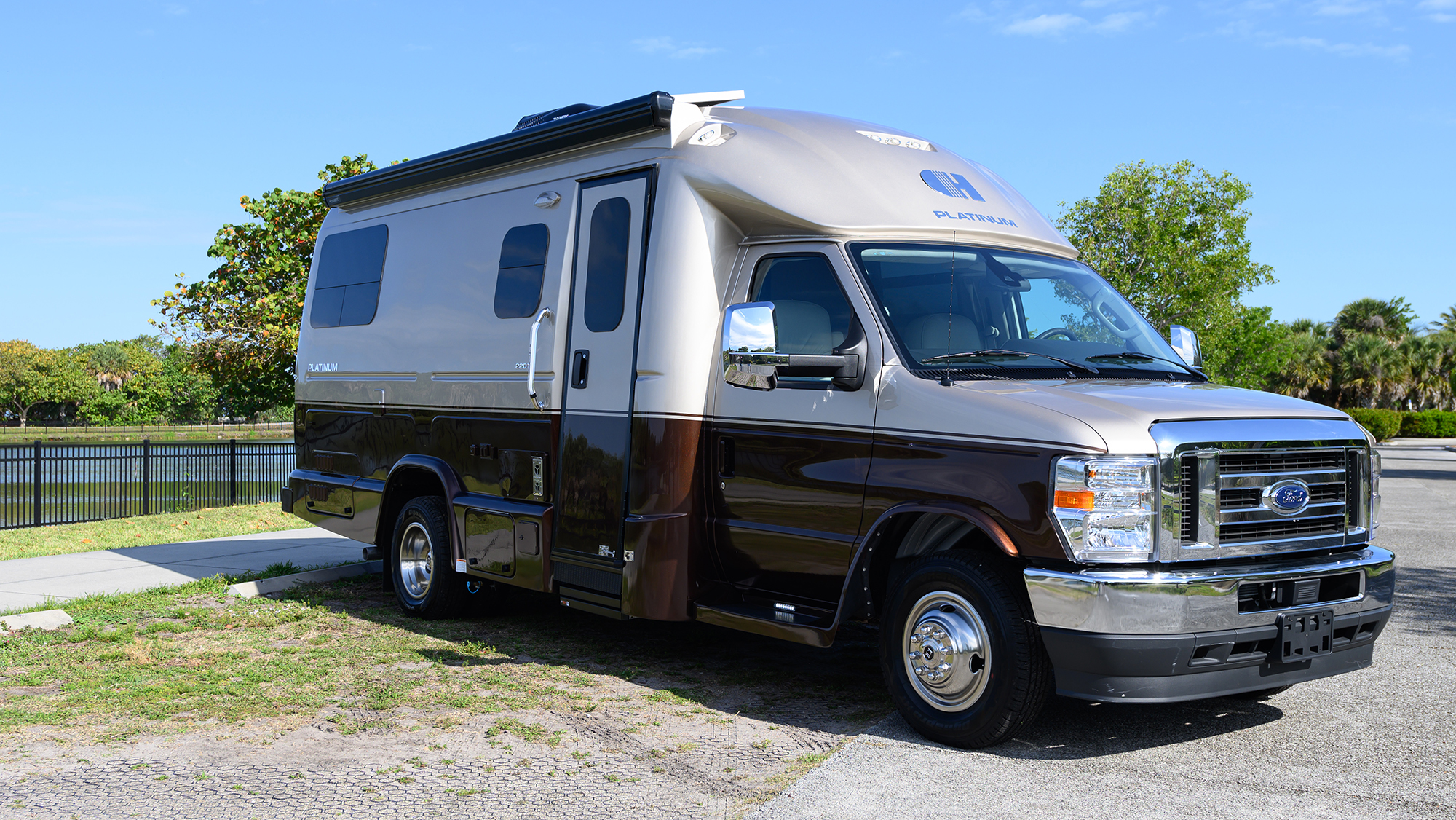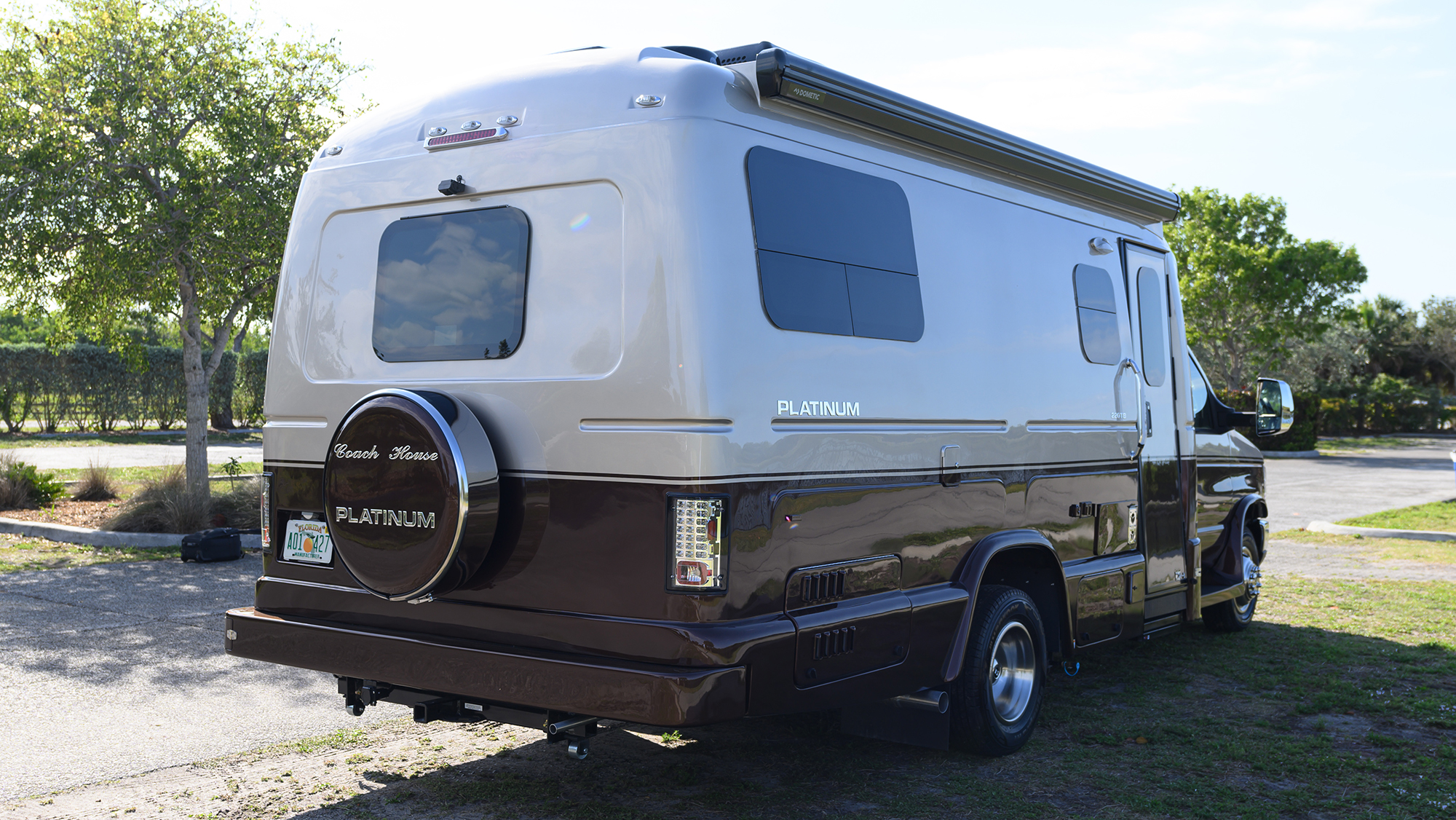 Standard Feature and Options
---
Platinum Base Specifications
---
Platinum (Ford E-450 Cab Chassis)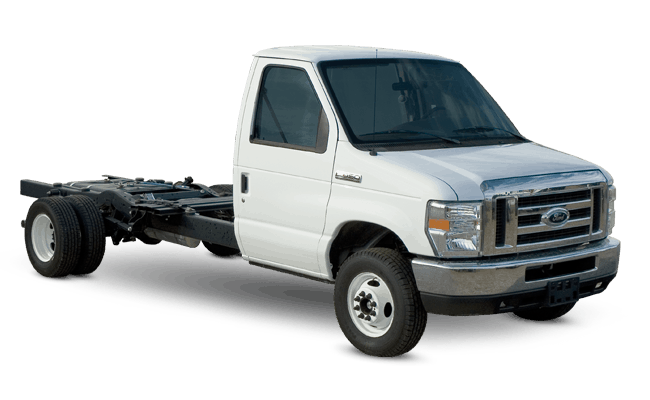 Ford E-450 Super Duty
Power and Control
Luxury accommodations wrapped in high-tech and high-performance features that's the Coach House Platinum. The Platinum's Ford E-450 Super Duty chassis features the highest GVWR in its class at 14,500lbs and a GCWR of 22,000, a brand new 7.3 Liter V-8 gas engine and 6-speed automatic transmission. This new engine provides 350 horsepower 465 foot pounds of torque. New safety features include Stability Control, automatic emergency braking, distance alert/indication, post impact braking, adaptive cruise control, lane departure warning, driver alert, auto high beam control. For your driving comfort, a navigation and entertainment system, satellite radio, color back-up camera, and all the chassis features are all standard. Choose from the 158-inch wheelbase or the 176-inch wheelbase.
One-Piece Shell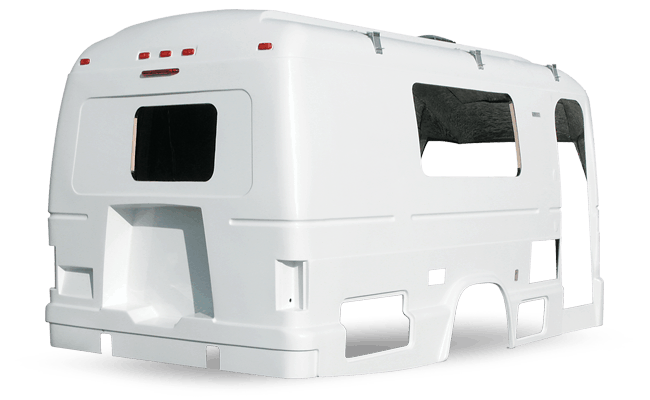 One-Piece Hand-Laid Fiberglass Body
Nobody else builds a motorhome this way
Coach House motor homes are loaded with unique and exciting features.  One that is probably the most exciting is our patented, one-piece hand-laid fiberglass body. The superstructure is reinforced with carbon fiber and designed to prevent water leaks, rattles and will give you years of trouble-free enjoyment. Most RV's are built with many pieces joined together, and where they are joined represents a potential for failure. Our one-piece shell is stronger, more durable, quieter and safer than multi-piece designs, and its aerodynamic shape improves fuel efficiency.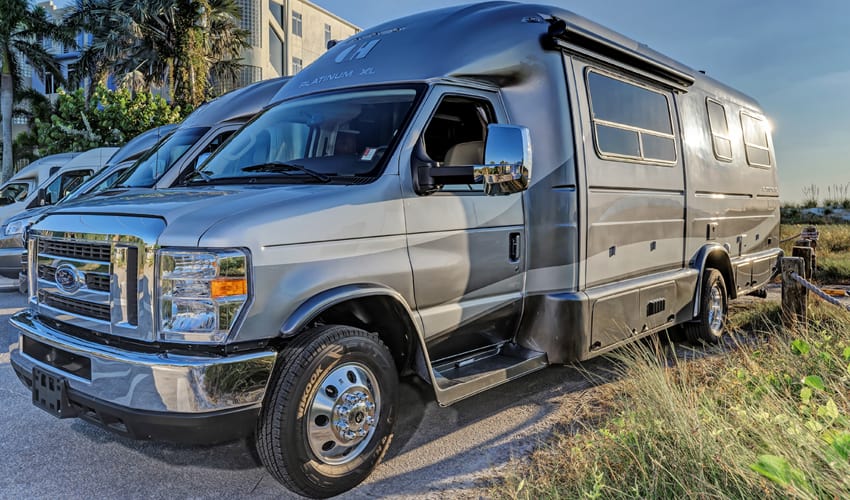 Coach House Warranty
---
Peace of Mind – Guaranteed
Our warranty policies can be summed up simply: We stand behind our vehicles, period! Every component of a Platinum motorhome is covered by warranty: The Coach House conversion and the drive-train are covered for three years or 36,000 miles, whichever comes first. The appliances and fixtures are covered by their respective manufacturers for varying terms. Warranty service is available nationwide at the repair facility of your choice, or at the Coach House plant in Nokomis, Florida.